There is nothing to display at this time
There is nothing to display at this time
Thomas Baker McQuesten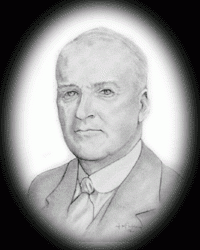 Thomas Baker McQuesten (1882-1948)
Inducted: 1986
Born in Hespeler, Ontario, T. B. McQuesten attended public schools in Hamilton before graduating from the University of Toronto with a degree in law.
Mr. McQuesten was elected as a Hamilton alderman for the years 1918-1920.
From 1920, until his death in 1948, T.B. McQuesten served on Hamilton's Board of Parks Management. With his involvement, over 2500 acres of park lands were added in Hamilton. These parks included Gage Park, Civic Golf Course at Chedoke, Inch Park and King's Forest Park.
Mr. McQuesten was heavily involved with the beginnings and development of the Royal Botanical Gardens and the Queen Elizabeth Way.
As Ontario's Highways Minister from 1934-1937, and as Minister of Public Works from 1934-1937 and 1942-1943, McQuesten's accomplishments were province-wide. Under his tenure, three international bridges were built - the Rainbow Bridge in Niagara Falls, the Blue Water Bridge at Sarnia and the Ivy Lea Bridge across the St. Lawrence River.
On January 13, 1948, a few days after being named Hamilton's Man of the Year, T. B. McQuesten passed away.