Acorn TV — Find it on Hoopla
Publish Date:
Friday, April 30, 2021 - 11:00am
Dominic Agostino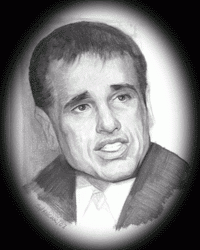 Dominic Agostino (1959–2004)
Inducted: 2008
Dominic Agostino was one of Hamilton's longest serving politicians. He began his public service career as a school board trustee, became a Hamilton city and regional councillor, and was twice elected to the Ontario Legislature. He was a tireless worker for Hamilton and continued to advocate for the city right up until his death in 2004 at the age of forty-four.