Central Library - Temporary Dropbox Closure
The drop box at the Jackson Square Lobby entrance is temporarily closed. The York Boulevard and First Floor drop boxes remain open for your library returns. Thank you for your patience.
Publish Date:
Thursday, December 8, 2022 - 3:15pm
Bookmobile - Service Adjustment
Today the bookmobile will be running modified service for our stop at Boys and Girls Club Hamilton-Halton (BGC Hamilton-Halton), and will be at the stop between 2:30-3:30 due to mechanical issues. We apologize for any inconvenience.
Publish Date:
Thursday, December 8, 2022 - 10:30am
Scan to Email Service Currently Unavailable
Scanning to email on public photocopiers is currently unavailable at all Branches. Estimated time of disruption is unknown at this time. Scanning to USB and Print on the Go are still working. Please check back for updates. 
Publish Date:
Thursday, December 1, 2022 - 2:15pm
Home Library Service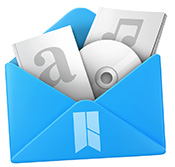 The Home Library Service provides library materials to Hamilton residents unable to get to any of our 23 branches or Bookmobile sites.
To qualify, individuals must be:
Homebound or institutionalized for three months or more because of age, illness, frailty, or caregiver responsibilities.
A Hamilton resident.
Apply online or ask a caregiver to pick up a form in-Branch:
After you apply, HPL Staff select materials and mail them directly to you for free. Please note it may take 4-6 weeks from the time of application to the first delivery.
When finished, return your materials using the provided postage-paid return envelope. Family or friends can also return your items for you at any HPL branch. Take your time to enjoy your materials and return them at your convenience.
Canada Post offers a Delivery Accommodation Program to help you post packages to the library due to physical limitations. For more information about this program, please call Canada Post at 1-844-454-3009.
Questions? Call 905-546-3200 x 3222, email ASKHPL@hpl.ca or chat at hpl.ca.