There is nothing to display at this time
Beware of Phishing Attempts
Please be aware of online phishing attempts impersonating Hamilton Public Library and Library Staff. HPL does not solicit paid freelance opportunities through social media or other messaging applications. HPL does not request personal or banking information through social media or require financial compensation when reviewing job applications. Please report phishing schemes to communications@hpl.ca. 
If you think you are a victim of fraud, please visit the Canadian Anti-Fraud Centre at 1-888-495-8501.
Publish Date:
Tuesday, September 27, 2022 - 9:00am
Turner Park Branch JAWS (Job Access with Speech) computer out of order
There is currently no access to the JAWS computer at Turner Park Branch. We're working to fix it and will post updates on hpl.ca. Thank you for your patience.
Publish Date:
Sunday, September 25, 2022 - 5:15am
The Core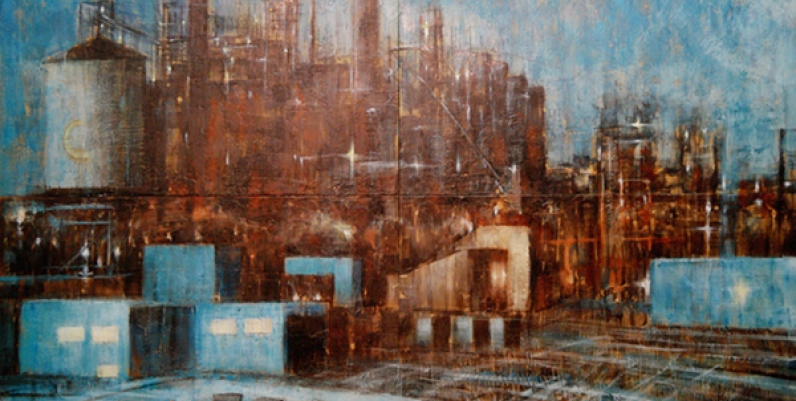 Local artist unveiled his work The Core last January 22, 2016 at the Central Library of Hamilton Public Library.
The Core is a 120" x 90" painting of Birla Carbon (formerly Columbian Chemicals) located in Hamilton's north end. The Core hangs above the mantel in the Living Room area on the 1st floor of Central Library.
Mr. Eady has generously donated his work to HPL with the assistance of Mr. Bob Bratina, MP for Hamilton East-Stoney Creek.
Ron Eady is a Canadian artist, born in Toronto and studies at Sheridan College and the Ontario College of Art. Mr. Eady maintains a studio in Hamilton.