HPL Phones Down
Our main line 905-546-3200 is down. Please use the chat on HPL.ca or email Askhpl@hpl.ca to reach Staff. We're working on a quick fix.
Publish Date:
Tuesday, October 19, 2021 - 3:00pm
Accessible Washroom Unavailable at Terryberry Branch
There is currently no access to the accessible washroom at Terryberry Branch. We're working to fix it and will post updates on hpl.ca. Thank you for your patience.
Publish Date:
Tuesday, October 19, 2021 - 11:15am
The Core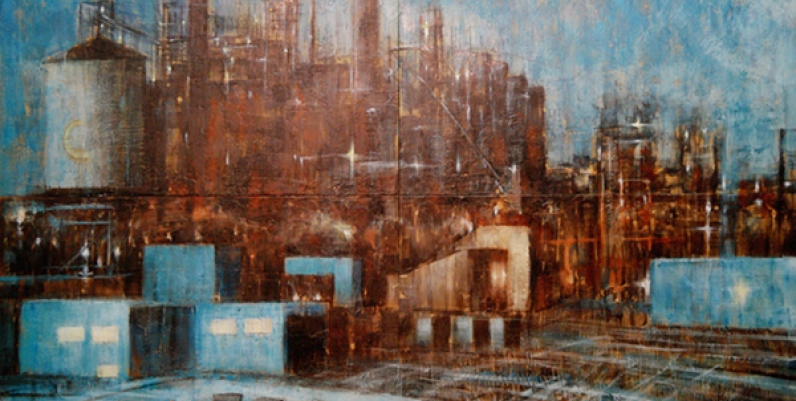 Local artist unveiled his work The Core last January 22, 2016 at the Central Library of Hamilton Public Library.
The Core is a 120" x 90" painting of Birla Carbon (formerly Columbian Chemicals) located in Hamilton's north end. The Core hangs above the mantel in the Living Room area on the 1st floor of Central Library.
Mr. Eady has generously donated his work to HPL with the assistance of Mr. Bob Bratina, MP for Hamilton East-Stoney Creek.
Ron Eady is a Canadian artist, born in Toronto and studies at Sheridan College and the Ontario College of Art. Mr. Eady maintains a studio in Hamilton.