HPL Catalogue New Look
A new look is coming to HPL's catalogue on Tuesday April 20. Explore and enjoy larger book cover images, simpler tools, easier navigation and other design improvements.
Publish Date:
Tuesday, April 13, 2021 - 12:00pm
The Core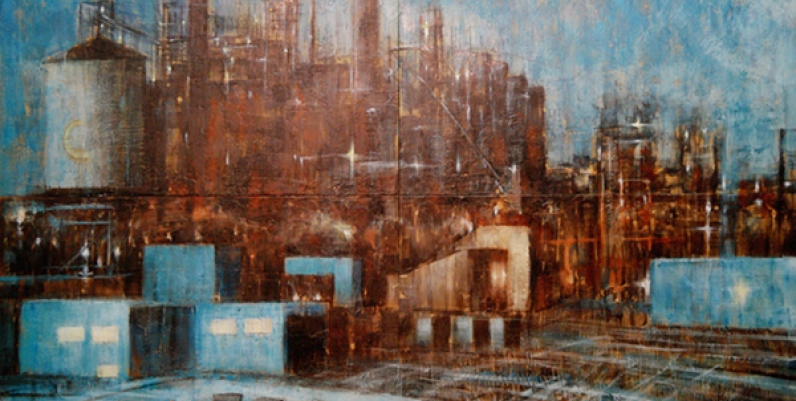 Local artist unveiled his work The Core last January 22, 2016 at the Central Library of Hamilton Public Library.
The Core is a 120" x 90" painting of Birla Carbon (formerly Columbian Chemicals) located in Hamilton's north end. The Core hangs above the mantel in the Living Room area on the 1st floor of Central Library.
Mr. Eady has generously donated his work to HPL with the assistance of Mr. Bob Bratina, MP for Hamilton East-Stoney Creek.
Ron Eady is a Canadian artist, born in Toronto and studies at Sheridan College and the Ontario College of Art. Mr. Eady maintains a studio in Hamilton.