There is nothing to display at this time
Scheduled Catalogue Maintenance - May 29
The catalogue may be unavailable on Sunday May 29 between 6-10am during the monthly maintenance window. We apologize for the inconvenience and thank you for your patience.
Publish Date:
Thursday, May 26, 2022 - 4:30pm
Rymal Road East Construction near Turner Park Branch
Starting Monday May 9, construction starts on Rymal Road East between Massena Drive and Republic Avenue near the Turner Park Branch. The lights will be deactivated and the turning lanes will be closed.
Please use eastbound lanes only to plan your branch visit.
Thank you for your patience.
Publish Date:
Thursday, May 26, 2022 - 9:30am
Carlisle Branch closing
The Carlisle Branch (1496 Centre Rd.,) closes Saturday May 28 at 5pm. The exterior drop box is available until June 1st. The new branch at 277 Carlisle Rd., is expected to open in mid-June 2022.
Publish Date:
Wednesday, May 25, 2022 - 1:15pm
Free Museum Access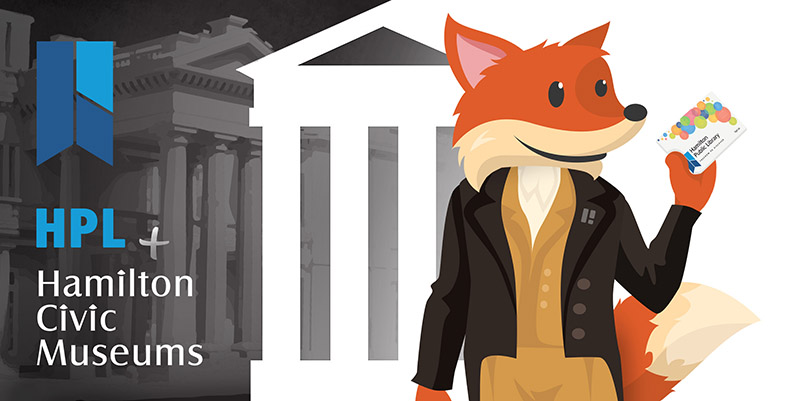 Explore Hamilton's History from home with virtual tours of Hamilton's eight Civic Museums. Visit Hamilton Museums or click each of the links below to access a 360-degree view of each site.
For hours and museum information, visit the City of Hamilton's Museums site.