There is nothing to display at this time
Turner Park Library - JAWS Accessible Computer
The JAWS computer at the Turner Park Library is currently out of order. Estimated time of disruption is unknown.  Thank you for your patience.
Publish Date:
Tuesday, June 6, 2023 - 10:00am
Central Library - Drop Return Out of Order
The automated return slot is out of order from June 2-8 due to maintenance. Please return your library materials to the 1st Floor or Jackson Square Lobby dropboxes or the York Boulevard exterior drop. We apologize for any inconvenience.
Publish Date:
Wednesday, May 31, 2023 - 3:00pm
Turner Park Library JAWS Accessible Computer - Printing Unavailable
JAWS Accessible Computer at the Turner Park Branch is temporarily unable to print.
The estimated time of disruption is unknown.
We apologize for the inconvenience.
Publish Date:
Monday, May 29, 2023 - 1:45pm
Stoney Creek Branch - Delayed Opening
Due to Staff training, the Stoney Creek Branch will have a delayed opening of 10am on Friday, June 9. You may visit the Saltfleet Branch as the next nearest location for your library needs.
Publish Date:
Monday, May 29, 2023 - 9:00am
Newcomer Learning Centre English Tutoring
The Newcomer Learning Centre's English Tutoring Program provides one-to-one English Language Learning to Newcomer adults, in-person, online or both. Meet for English tutoring twice per week, for one to two hours each session.
Tutor Qualifications
Age 19+.
Fluent in spoken and written English.
Strong communication and interpersonal skills.
Reliable and trustworthy.
An interest in other cultures.
Intermediate/ advanced computer skills (for online tutoring.)
Commit to a minimum of six months.
A Secondary School Diploma is preferred.
A recent Criminal Record with Judicial Matters Check within 14 days of being matched with a student (dated within the past 12 months).
Compliant with HPL's Mandatory Workplace COVID-19 Vaccination Verification Policy.
Tutor Responsibilities
Help participants learn English.
Conduct one-to-two hour tutoring sessions, twice per week.
Respect confidentiality.
Tutor Benefits
Help Newcomers improve their English.
Meet and foster friendships with individuals from diverse backgrounds.
Help Newcomers improve their English skills and confidence.
Provides valuable tutoring experience.
For more information, email volunteer@hpl.ca or nlc@hpl.ca
This program is funded by Immigration, Refugees and Citizenship Canada.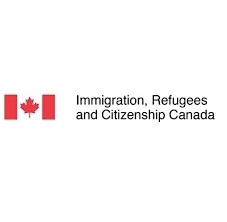 Contact:
The Volunteer Coordinator at (905) 546-3200 x 3620 or email volunteer@hpl.ca