Acorn TV — Find it on Hoopla
Publish Date:
Friday, April 30, 2021 - 11:00am
Michael G. DeGroote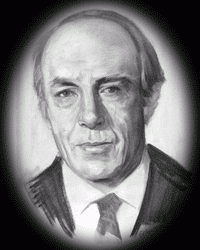 Michael G. DeGroote
Inducted: 2005
A national and international entrepreneur, Michael G. DeGroote has become one of Canada's most generous benefactors. Just over ten years after arriving in Canada, he bought Laidlaw Transport which quickly grew into one of the largest companies in North America. His belief in philanthropy and commitment to Hamilton was most strikingly realized in 2003 when he donated $105 million to McMaster University – the largest gift ever to a Canadian institution. He is also a generous benefactor to numerous other Hamilton institutions. He holds an honorary degree from McMaster and is an Officer of the Order of Canada.