There is nothing to display at this time
Partner Library Borrowing
Access through OverDrive to Ottawa Public Library's catalogue is temporarily unavailable. We're working on fixing this as soon as we can.
Publish Date:
Friday, June 4, 2021 - 3:15pm
Maureen Worron-Sauve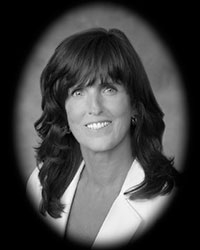 Worron-Sauve
Inducted: 2017
Maureen Worron-Sauvé has taken her own challenges with scleroderma, a rare and incurable autoimmune disease, and used them to bring hope and comfort to others.
Worron-Sauvé has served as a leader of local, provincial and national organizations promoting wider awareness of scleroderma. Her work has had a major impact on improving patient advocacy, outreach, education and research. As president of the Scleroderma Society of Ontario, she moved the society to independence from the umbrella of the Arthritis Society of Ontario. She led the expansion of membership and programs, raising the profile and impact of the organization. After becoming president of the Scleroderma Society of Canada in, she opened the national office in Hamilton.  She spearheaded the formation of both the Scleroderma Patient-centered Intervention Network and the Hamilton Scleroderma Group, which is  composed of clinicians, researchers and educators.  The group has significantly improved the quality of care for people with scleroderma, which affects about 16,000 Canadians. She is active in numerous international research projects and has co-authored ten medical research papers published in several journals.
In 2014, Maureen received the Canadian Organization of Rare Disorders "Rare Honour Award".  In 2016, the US Scleroderma Foundation honoured Worron-Sauvé with its Messenger of Hope Award. The Foundation cited her extensive volunteer efforts to "foster greater awareness about scleroderma, not only in Canada and the United States, but, indeed, globally." 
Worron-Sauvé is also a business leader. She and her husband David Sauvé own a holding company that operates seven Tim Hortons outlets. They are also founders of Core Urban Inc., which has redeveloped Hamilton properties into vital new spaces, such as Templar Flats and The W Lofts.