There is nothing to display at this time
Partner Library Borrowing
Access through OverDrive to Ottawa Public Library's catalogue is temporarily unavailable. We're working on fixing this as soon as we can.
Publish Date:
Friday, June 4, 2021 - 3:15pm
Mary Wong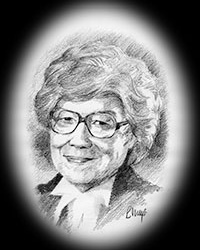 Mary Wong (1919-2010)
Inducted: 1989
Born and raised in Hamilton, Mary Wong has been active for many years in community affairs. She was principal of the National Chinese School in Hamilton and served as a Chinese interpreter in city courts. In 1943 she and her husband opened the Aero Restaurant on Barton Street. She became actively involved in politics and served as a member of the Canadian Consultative Council on Multiculturalism. In 1977 Mary Wong became the first Canadian of Chinese origin to be appointed a Citizenship Court Judge, serving in the capacity until her retirement from the bench in 1985. Her motto has always been: "I believe what you put into life, you get out." (Spectator interview, July 16, 1985).