Acorn TV — Find it on Hoopla
Publish Date:
Friday, April 30, 2021 - 11:00am
Mary Lou Dingle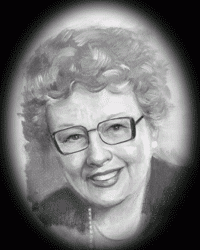 Mary Lou Dingle
Inducted: 2005
Mary Lou Dingle has led the way for Canadian women and the legal profession. At a time when women were a rarity in the classrooms of Canada's law schools, she graduated from Osgoode Hall and established a successful career in Hamilton. She was made a Queen's Counsel and served as a commissioner on the Ontario Human Rights Commission. Mary Lou has always found time to give back to her community through her commitment to volunteer work including The United Way and Victorian Order of Nurses, to name just a few. She is a role model to Hamilton's young women, and she devotes time to educating them about non-traditional jobs.