There is nothing to display at this time
There is nothing to display at this time
A. Lorne Mackay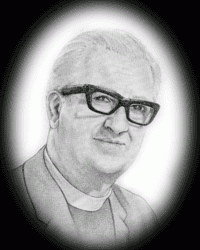 The Very Rev. Dr. A. Lorne Mackay (1915-1994)
Inducted: 1986
Born in Prince Edward Island, Dr. Lorne Mackay was ordained in Vancouver during the Second World War. After ordination, Dr. Mackay served in Vancouver and Montreal before being called to Hamilton's Central Presbyterian Church in 1952.
Active in local ecumenical and community affairs, Dr. Mackay is Past-President of the Canadian Bible Society (Hamilton Chapter); Past-President of the Royal Canadian Humane Association; Vice-President of the Cancer Society (Mountain Unit), and is the long time Protestant Chaplain of the Hamilton-Wentworth Fire Department. He has served with the Hamilton Children's Aid Society, the United Way, the Canadian Club and the Rotary Club. He also had lengthy service as Protestant chaplain with the Argyll and Sutherland Highlanders.
In 1976, Dr. Mackay was elected Moderator of the Presbyterian Church in Canada for the years 1976-1977. In 1980, Dr. Mackay retired as Minister of Central Presbyterian Church but he continues to be involved in community activities.