Acorn TV — Find it on Hoopla
Publish Date:
Friday, April 30, 2021 - 11:00am
Guyatt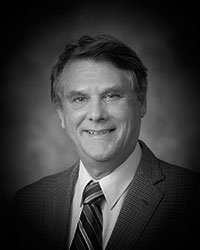 Dr. Gord Guyatt
Inducted: 2019
A celebrated physician, researcher, educator, mentor and advocate, Gordon Guyatt has been critically important in establishing McMaster University and Hamilton as the birthplace of evidence-based medicine (EBM), which the British Medical Journal ranked as one of the most influential and important advancements in modern medical history.
The practice and teaching of evidence-based medicine demands that clinicians, when working with their patients to ensure optimal decision-making, attend to the best available evidence generated by empirical research. That was not always the case before Guyatt and his colleagues rejected care and teaching that were based largely on individual clinical observations, biological rationale, and accepted wisdom – the folklore of medicine. Today, McMaster's Michael G. DeGroote School of Medicine is recognized as the foremost world leader in EBM practice and education.
Guyatt's achievements in this and other fields include the publication of more than 1,200 peer-reviewed articles, which have been cited more than 130,000 times, making him the 14th most cited scientist in the world.
A graduate of McMaster's medical school and a professor in the university's departments of Medicine and Health Research Methods, Evidence and Impact, Guyatt's teaching, research and advocacy for high-quality universal health care have improved medicine and medical education around the world, and have earned him distinctions that include the Order of Canada, a place in the Canadian Medical Hall of Fame, the rarely granted title of Distinguished University Professor, a fellowship in the Royal Society of Canada, the McMaster University President's Award for Excellence in Teaching and now his induction into Hamilton's Gallery of Distinction.