There is nothing to display at this time
Partner Library Borrowing
Access through OverDrive to Ottawa Public Library's catalogue is temporarily unavailable. We're working on fixing this as soon as we can.
Publish Date:
Friday, June 4, 2021 - 3:15pm
Chester Waxman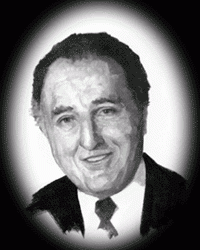 Chester Waxman (1926-2008)
Inducted: 1996
Chester Waxman was born and raised in Hamilton, where he is currently the President of I.W. & S. Ferrous Limited and President of I. Waxman & Sons Limited.
He has received several prestigious awards over the years: Jewish Man of the Year (1979), Hamilton Distinguished Citizen of the Year (1985), McGill University Management Achievement Award (1990), Paul Harris Fellow Foundation of Rotary International.
Public service has always been a priority for Chester Waxman and his dynamic leadership has ensured success in his endeavours: he has been a member and chairman of the Hamilton Civic Hospitals Board of Directors, raising $16 million as Chairman of the Fundraising campaign (1984-1988); Co-Chairman, Hamilton Wentworth Regional Government Constituency Assembly; member of the Board of Directors of Disabled Aged Regional Transit System (DARTS). In addition, he has chaired fundraising auctions for the Hamilton Philharmonic, Theatre Aquarius and Opera Hamilton.
He has given his time to McMaster University fundraising campaigns. He was Chairman of Corporate Division, McMaster Centennial Campaign, and Chairman for the "On Track for Mac" fundraising campaign.
Chester Waxman was appointed by the Lieutenant-Governor as a Member of the Ontario Cancer Treatment and Research Foundation. A personal donation established the Chester Waxman Family Care Unit at Hamilton General.
The Jewish Community has been fortunate to benefit from Chester Waxman's volunteer work: he has been Governor, Adas Israel Synagogue Board of Governors; Chairman, Hamilton Hebrew Academy Board of Governors and former President of the Council of Jewish Organizations.
For fifteen years, he sponsored a world class fastball team, the Waxman Scrappers Fastball Club who were Ontario Fastball League champions in 1975.
It has been said that he is "the ultimate volunteer ... when he says he'll do a job ... he'll do it and he's tireless". As a devoted Hamiltonian, Chester Waxman is the kind of booster every chamber of commerce enjoys. He insists there's no better city in Canada than Hamilton.