There is nothing to display at this time
Partner Library Borrowing
Access through OverDrive to Ottawa Public Library's catalogue is temporarily unavailable. We're working on fixing this as soon as we can.
Publish Date:
Friday, June 4, 2021 - 3:15pm
Arthur Weisz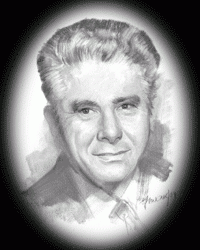 Dr. Arthur Weisz (1918 - 2013)
Inducted: 2004
Arthur Weisz was born in Hungary and survived World War II and the Holocaust to escape post-war Communist rule by fleeing to an Austrian Displaced Persons camp with his wife and young son. He immigrated to Canada in 1951 and for the first two years found work as a labourer and a salesman. Arthur began his career in real estate, founding his own company within two years of arriving in Canada. Today, The Effort Trust Company encompasses real estate brokerage, asset management, property development and financial services and is the largest landlord in Ontario outside of Toronto. Arthur has been recognized for significant contributions to the betterment of the housing industry and community. Recently, McMaster University recognized Arthur's contributions by awarding him an honorary doctorate in the spring of 2004.