There is nothing to display at this time
There is nothing to display at this time
Adelaide Hunter Hoodless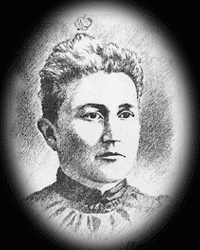 Adelaide Hunter Hoodless (1857-1910)
Inducted: 1984
Adelaide Hunter Hoodless became one of Canada's most renowned and respected social reformers at the turn of the century. It was the loss of her youngest child, resulting from drinking impure milk, which proved the real impetus to Hoodless championing of reform issues.
She helped to found the National Y.W.C.A., the National Council of Women of Canada, and the Victorian Order of Nurses, as well as lobbied boards of education to fund domestic science classes, and prepared a textbook in the course.
To Hoodless, the home was the foundation of the nation and she called for women to work and study together to raise their home to their highest possible level.