There is nothing to display at this time
Partner Library Borrowing
Access through OverDrive to Ottawa Public Library's catalogue is temporarily unavailable. We're working on fixing this as soon as we can.
Publish Date:
Friday, June 4, 2021 - 3:15pm
Makerspace Price Guide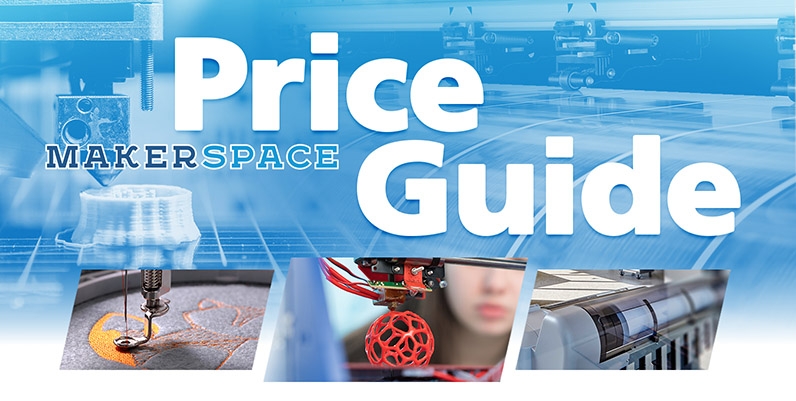 3D Printer 
Vinyl Cutter 
Vinyl Cutter/Printer
Ink - $0.50/ml 
Vinyl $1.50/foot (clear, matte, glossy)
Premium Vinyl  $3.00/foot (glossy) 
Large Format Printer 
Ink - $0.50/ml
Paper: $1.00/foot (matte and semi-gloss) 
Paper: $1.50/foot (premium and photo paper)
Embroidery 
Thread $2.00/10,000 stitches ($2.00 minimum) 
Backing $0.50/foot (1 foot minimum) 
Cricut
Paper - $0.50/sheet
Vinyl - $1.00/foot
 
** With the exception of the Large Format Printer, we are able to estimate how much a project will cost before it is run. 
** As per our guidelines, we will only use materials that are available in the Makerspace.