There is nothing to display at this time
Greensville Branch - Public Computers Unavailable
There is currently no public computer access at the Greensville Branch. The estimated duration of the disruption is unknown. We're working to fix it and will post updates on hpl.ca. Thank you for your patience.
Publish Date:
Saturday, November 27, 2021 - 12:45pm
Keefer Pamphlets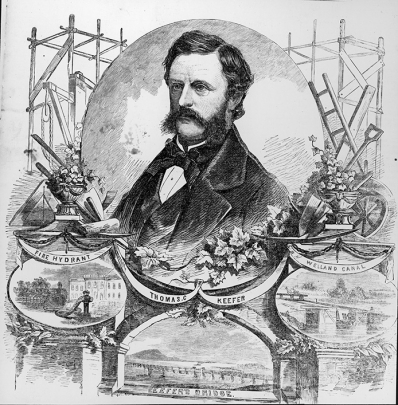 Thomas Coltrin Keefer (1821-1915) was a well known 19th century engineer who, among other things, designed the Waterworks for Hamilton in 1860. He donated a selection of mid-century pamphlets on Railways and Canals to the Hamilton Association which transferred them to the Hamilton Public Library. They have been microfilmed.
These pamphlets are arranged alphabetically.
A  |   B  |  C  |  D - E  |  F  |  G  |  H  |  I - K  |  L  |  M  |  N  |  O - P  |  R  |  S  |  T - V  |  W