RBDigital Magazines moving to OverDrive/Libby
On January 29, 2021 all magazines on RBDigital are moving to OverDrive and Libby.
Unlimited access to all magazines, including the Economist.
Up to three years of back issues for each title.
You can still access Acorn and Great Courses through RBDigital.
Publish Date:
Tuesday, January 19, 2021 - 3:30pm
Writer-in-Residence: Janet Rogers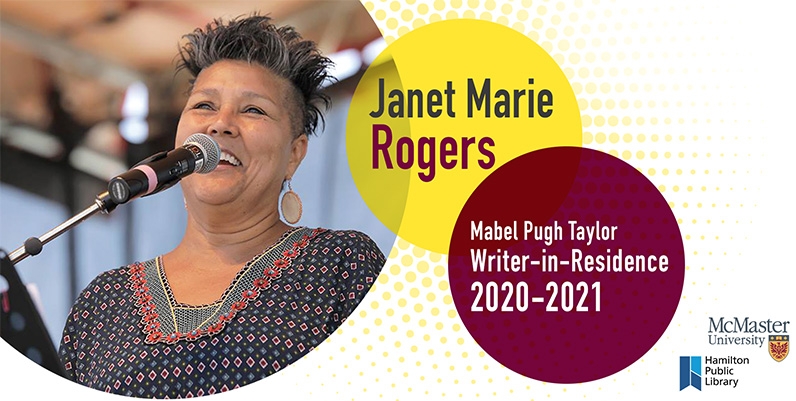 In a time that demands social isolation, our popular program is now offered electronically. Aspiring writers who would like a consultation with Janet about their written work, should email englwir@mcmaster.ca.
Janet's office hours are 1-5 pm, Mondays-Thursdays.
Janet Rogers is a poet and author of Splitting the Heart, Red Erotic, Unearthed and Peace In Duress, among other titles.
Janet is the Mabel Pugh Taylor Writer in eResidence. This is a partnership with McMaster University and Hamilton Public Library.