There is nothing to display at this time
No Network Access at Waterdown Branch
There is currently no internet, computer, phone or printer access at Waterdown Branch. The estimated duration of this disruption is unknown. Thank you for your patience. 
Publish Date:
Wednesday, December 1, 2021 - 11:30am
The Short Works Prize 2021 Call for Entries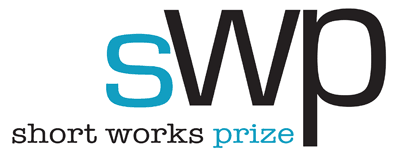 Deadline: 11:59pm Monday, October 25, 2021
Presented in partnership by Hamilton Arts & Letters Magazine and the Hamilton Public Library
Please read all rules carefully before you submit an entry.
Eligibility
Writers must live in the Hamilton Public Library service area. Writers who live in communities that have reciprocal borrowing with HPL are not eligible.
Writers who won a 2020 Short Works cash prize are not eligible to enter again until 2022.
Those who received Honourable Mentions in 2020 may submit in 2021.
Rules for Submissions
NEW! Maximum Word Limits: Off-the-Radar and Young Writers entries must not exceed 3,500 words for Fiction or 5,000 words for Creative Non-fiction. There are no word limits for the Poetry categories or the Published Author categories.
Entry fee: $0.
Entries are not returned.
Blind Judging: for Young Writers and Off-The-Radar entrants, your name must NOT appear on your story submission. Your name must ONLY appear on your entry form. This does not apply to published works as they usually include the author's byline.
Unpublished vs. Published: If your work was professionally published, either in print or online, by a for-profit journal, magazine or newspaper, in a for-profit publisher's anthology, or if a book published by a for-profit publisher, then you are considered a published author. If you were paid by a publisher for something you've written, you are considered a published author. If you self-published, either in print or online, or on a website that posts the works of amateur writers, you are considered an unpublished author.
Plagiarism will result in automatic disqualification.
Published authors may submit in two of the three categories: Poetry, Fiction or Creative Non-fiction. Published authors are not eligible to submit in the Off-the-Radar category.
Winners & Honourable Mentions will be notified by email before the award winners are announced on Monday November 29, 2021. Recipients of cash awards in all categories are invited to share video readings, which will be promoted via @ShortWorksPrize.
Entries must be submitted using the online form below.
Published Authors:
Your poem, story or essay must have appeared in a magazine, journal, newspaper, or as part of a multi-authored book between January 1, 2020-December 31, 2020.
Off-the-Radar and Young Writers may submit:
One short story (maximum 3,500 words) OR
One poem (no word limit) OR
One piece of literary non-fiction (maximum 5,000 words)
Young Writers
Must be ages 16-20, as of Dec 31, 2021
Memoir Writing Workshop
Submissions should be made to the workshop facilitator.
Questions? Please email: HAL@HALmagazine.com