There is nothing to display at this time
Accessible Washroom at Redhill not available
The accessible washroom at Redhill is not available. We apologize for the inconvenience.
Publish Date:
Thursday, March 16, 2023 - 12:00pm
Holds Processing and Delivery Delays
Holds processing and deliveries to Branches will be delayed for the next week due to Staff capacity.
We are working to move materials as quickly as possible. Thank you for your patience.
Publish Date:
Wednesday, March 15, 2023 - 1:45pm
Phishing Statement
Please be aware of online phishing attempts impersonating Hamilton Public Library and Library Staff. HPL does not solicit paid freelance opportunities through social media or other messaging applications. HPL does not request personal or banking information through social media or require financial compensation when reviewing job applications. Please report phishing schemes to communications@hpl.ca. If you think you are a victim of fraud, please call the Canadian Anti-Fraud Centre at 1-888-495-8501.
Publish Date:
Wednesday, March 15, 2023 - 8:00am
Black History Month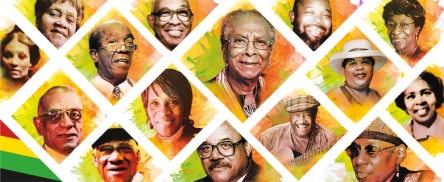 February is officially observed as Black History Month across Canada. It's an opportunity to learn about the experiences, contributions and achievements of Black Canadians, who represent nearly 1.2 million people in the country, according to the 2016 census.
To celebrate, HPL has gathered a collection of books, music, educational activities, author events and more. Explore and enjoy.
Adults
Kids
Events and Movies
February 17: Jackie Washington Day

HPL celebrates Hamilton's own jazz legend and radio icon with a day of music and film at Central Library.

Catch a Noon Hour Concert double-feature, with performances by Garnetta Cromwell & Band and Spice Cabinet, followed by a screening of documentary Harvest Jazz and Blues Festival, a retrospective on Fredericton, New Brunswick's renown international festival.