There is nothing to display at this time
Greensville Branch - Public Computers Unavailable
There is currently no public computer access at the Greensville Branch. The estimated duration of the disruption is unknown. We're working to fix it and will post updates on hpl.ca. Thank you for your patience.
Publish Date:
Saturday, November 27, 2021 - 12:45pm
The "Where-to-Look" Index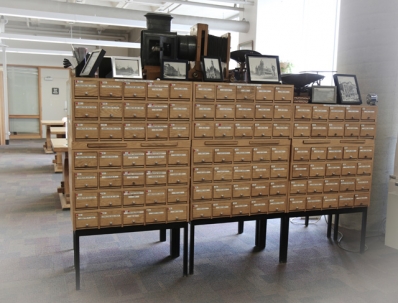 The Where-to-Look is a major reference tool in Local History & Archives, and has been part of the Hamilton Public Library since the 1930s. This is a unique catalogue of subject index cards telling members 'where to look' to find the information they are interested in researching. Library staff have indexed books, periodicals, newspapers, archives and many other sources since the original Where-to-Look was started. The information within is updated regularly, and currently contains more than 250,000 references to information concerning people, events, buildings, companies, churches, etc., all relating to Hamilton and the surrounding area.

Born from practicality and necessity, Local History & Archives' "Where-to-Look" is an indispensable fixture of the department, connecting staff and members to what they need to find within Local History & Archives' collections. Visit Local History & Archives today, and staff will happily show you how to use it in your own research.