There is nothing to display at this time
Turner Park Library - JAWS Accessible Computer
The JAWS computer at the Turner Park Library is currently out of order. Estimated time of disruption is unknown.  Thank you for your patience.
Publish Date:
Tuesday, June 6, 2023 - 10:00am
Central Library - Drop Return Out of Order
The automated return slot is out of order from June 2-8 due to maintenance. Please return your library materials to the 1st Floor or Jackson Square Lobby dropboxes or the York Boulevard exterior drop. We apologize for any inconvenience.
Publish Date:
Wednesday, May 31, 2023 - 3:00pm
Turner Park Library JAWS Accessible Computer - Printing Unavailable
JAWS Accessible Computer at the Turner Park Branch is temporarily unable to print.
The estimated time of disruption is unknown.
We apologize for the inconvenience.
Publish Date:
Monday, May 29, 2023 - 1:45pm
Stoney Creek Branch - Delayed Opening
Due to Staff training, the Stoney Creek Branch will have a delayed opening of 10am on Friday, June 9. You may visit the Saltfleet Branch as the next nearest location for your library needs.
Publish Date:
Monday, May 29, 2023 - 9:00am
Piano Practice Room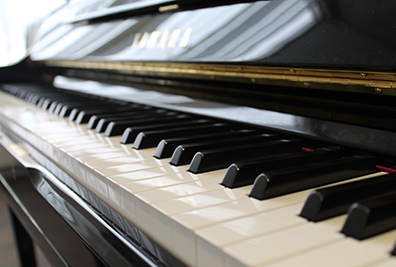 This unique element of Central Library is a prized part of our facility and we are very excited to make it available to the public.
Visit the 2nd Floor, Central Library to make an appointment, or call us at 905-546-3200.
One-hour sessions are available during open hours, except the last booking of each day, which is 45 minutes. Please check open hours before reserving.
Bookings can be made up to three days in advance.
A Library card is required.
Hamilton Public Library also offers great resources to help you become the pianist you've always wanted to be; it's never too late to get started.
Piano Lessons: Teach Yourself to Play LinkedIn Learning
Piano lessons are a great way to begin learning to read music. Dr. Gayle Kowalchyk offers a beginner guide, including tips on how to sit at a piano, read notes and play rhythms and chords. LinkedIn Learning also offers several other video courses including an introduction to songwriting, becoming a music producer and an insider's guide to the music biz.