There is nothing to display at this time
Greensville Branch - Public Computers Unavailable
There is currently no public computer access at the Greensville Branch. The estimated duration of the disruption is unknown. We're working to fix it and will post updates on hpl.ca. Thank you for your patience.
Publish Date:
Saturday, November 27, 2021 - 12:45pm
Battlefield Monument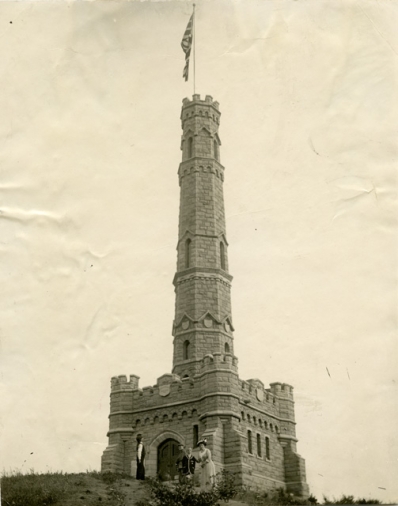 On June 6, 1913 in Stoney Creek, Ontario, the new Battlefield Monument was unveiled by telegraph direct from Queen Mary in Buckingham Palace at 1 p.m. local time.
The erection of the monument, commemorating those fallen in the War of 1812, was a tribute to Mrs. Sarah Calder and the members of the Womens' Wentworth Historical Society who had raised the money both to purchase the Gage House and turn it into a museum, in addition to raising the large monument. 
The only damper on the festivities was a tremendous thunderstorm that broke at about 9:30 that evening, drenching hundreds who had stayed for the evening's programme.