Server Maintenance
On Wednesday March 3, 2021 hpl.ca will undergo server maintenance. hpl.ca will be unavailable for up to one hour between 11PM-7AM, no other services will be affected by this maintenance. Thank you for your patience while we improve our services.
Publish Date:
Monday, March 1, 2021 - 8:45am
Writer-in-Residence: Janet Rogers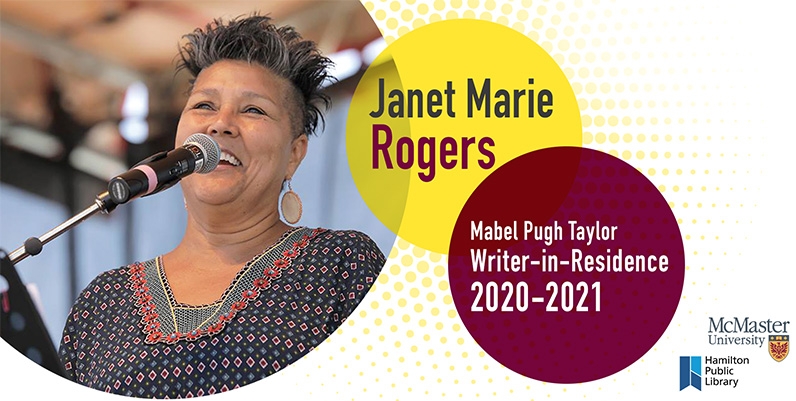 In a time that demands social isolation, our popular program is now offered electronically. Aspiring writers who would like a consultation with Janet about their written work, should email englwir@mcmaster.ca.
Janet's office hours are 1-5 pm, Mondays-Thursdays.
Janet Rogers is a poet and author of Splitting the Heart, Red Erotic, Unearthed and Peace In Duress, among other titles.
Janet is the Mabel Pugh Taylor Writer in eResidence. This is a partnership with McMaster University and Hamilton Public Library.