RBDigital Magazines moving to OverDrive/Libby
On January 29, 2021 all magazines on RBDigital are moving to OverDrive and Libby.
Unlimited access to all magazines, including the Economist.
Up to three years of back issues for each title.
You can still access Acorn and Great Courses through RBDigital.
Publish Date:
Tuesday, January 19, 2021 - 3:30pm
Special Exhibit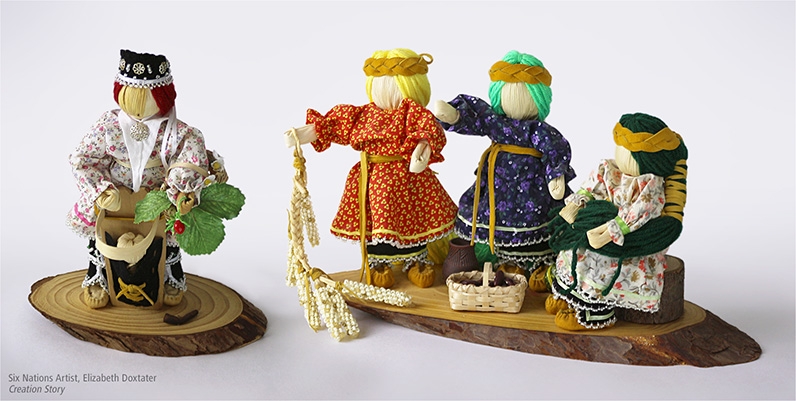 Creation Story by Six Nations Artist, Elizabeth Doxtater
Elizabeth Doxtater was born and raised on the Six Nations Grand River Territory. Elizabeth  is a cornhusk artist and painter.
Doxtater's exhibit displays feature the ancient art technique of cornhusk sculpting. This art form expresses the stories and history of the Indigenous community.
Elizabeth was inspired to create the cornhusk doll displays to preserve and celebrate the Indigenous culture and traditions. "Working with cornhusk is like reaching back and creating something that looks, smells, and feels like something from ancient times. Corn is still grown, harvested and the husk is still braided (for storing corn) just as it has been for thousands of years over many generations."
The exhibit is currently on display at Central Library on the 1st Floor by the York Boulevard ramp.