Turner Park Library JAWS Accessible Computer - Printing Unavailable
JAWS Accessible Computer at the Turner Park Branch is temporarily unable to print.
The estimated time of disruption is unknown.
We apologize for the inconvenience.
Publish Date:
Monday, May 29, 2023 - 1:45pm
Stoney Creek Branch - Delayed Opening
Due to Staff training, the Stoney Creek Branch will have a delayed opening of 10am on Friday, June 9. You may visit the Saltfleet Branch as the next nearest location for your library needs.
Publish Date:
Monday, May 29, 2023 - 9:00am
Dundas Elevator Out of Order
The Dundas Branch elevator is unavailable. The anticipated length of the disruption is unknown. We apologize for the inconvenience.
Publish Date:
Saturday, May 27, 2023 - 10:15am
Annex Gallery: April – June 2023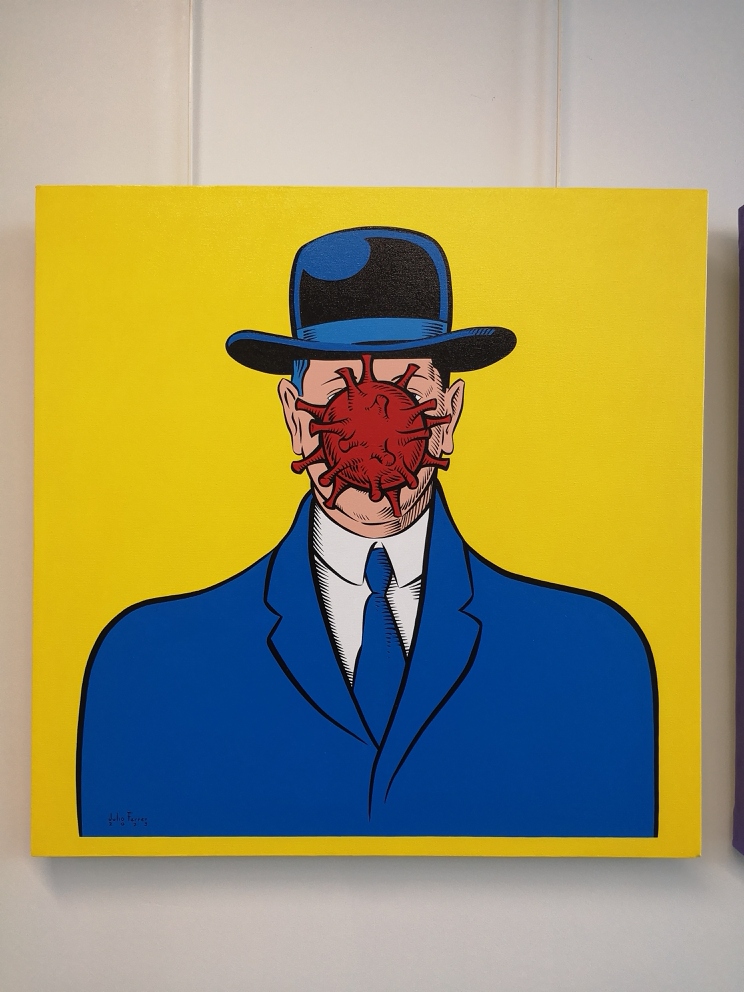 How COVID stole March Break! 
Julio Ferrer
During March Break of 2020 Canada was in lockdown. The pandemic had arrived. At the time my worries and sleepless nights ended up in a sketchbook. Three years later some of them are seeing the light of day as complete works of art.
---
Biography :
Julio Ferrer is a Cuban Canadian painter and printmaker whose Pop Art - inspired artwork originates from and comments upon political, societal, as well as personal experience.
Julio Ferrer was born in 1973 in Cienfuegos, Cuba. Trained at the Escuela Nacional de Artes Plásticas in Havana, Julio has participated in 140 group exhibitions, 18 solo exhibitions, and a commissioned exhibition of the Canadian Prime Ministers for the Canada 150 celebrations.
His artworks are in numerous private and public collections in Cuba, the Americas and Europe. Since 1990, Ferrer has won 21 awards for his artwork, including 1st prize at Bienal International del Humor. In 2006, he was selected Artist of the Year in his home province of Cienfuegos. Julio moved to Canada in 2006 where he continues his career as independent artist. Julio lives and works in his home/studio in Hamilton, Ontario.