Central Library - Temporary Dropbox Closure
The drop box at the Jackson Square Lobby entrance is temporarily closed. The York Boulevard and First Floor drop boxes remain open for your library returns. Thank you for your patience.
Publish Date:
Thursday, December 8, 2022 - 3:15pm
Bookmobile - Service Adjustment
Today the bookmobile will be running modified service for our stop at Boys and Girls Club Hamilton-Halton (BGC Hamilton-Halton), and will be at the stop between 2:30-3:30 due to mechanical issues. We apologize for any inconvenience.
Publish Date:
Thursday, December 8, 2022 - 10:30am
Scan to Email Service Currently Unavailable
Scanning to email on public photocopiers is currently unavailable at all Branches. Estimated time of disruption is unknown at this time. Scanning to USB and Print on the Go are still working. Please check back for updates. 
Publish Date:
Thursday, December 1, 2022 - 2:15pm
Annex Gallery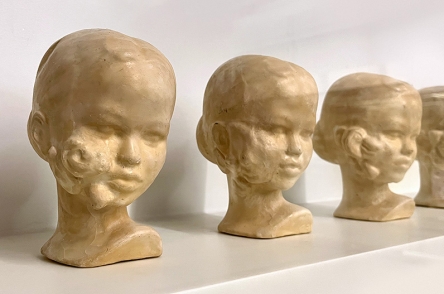 REmedial Quests Issue #1 By: Farhana Amin Chowdhury
October - December 2022
In a similar vein to the annual NaNoWrimo challenge (writing 50 000 words in 30 days), I challenged myself to create a comic in the 8 weeks of my time working as the Youth Artist in Residence at RE-create Outreach Art Studio. I made it to the 17th page and finished the rest in the following weeks. I never would have been able to get this far without RE-create giving me the space, time and support to do this. I hope to continue the series in the future and invite others to take on this challenge as well!
REmedial Quests is based on a dream I had when I was a kid where I was a knight saving a princess. I've changed a lot of details of the characters but the world it takes place in is essentially the same. All is peaceful in Vitality Gardens until the Chrysanthemum princess receives a letter from the mysterious Undergrowth Kingdom...
RE-create Outreach Art Studio is a free, drop-in art studio for youth 16-24 who otherwise may not have access to such opportunities.
Our programming is located at the Gasworks, 141 Park St N and our open studio times are:
Tuesday 7-9pm
Wednesday 1-3pm
Thursday 4-6pm