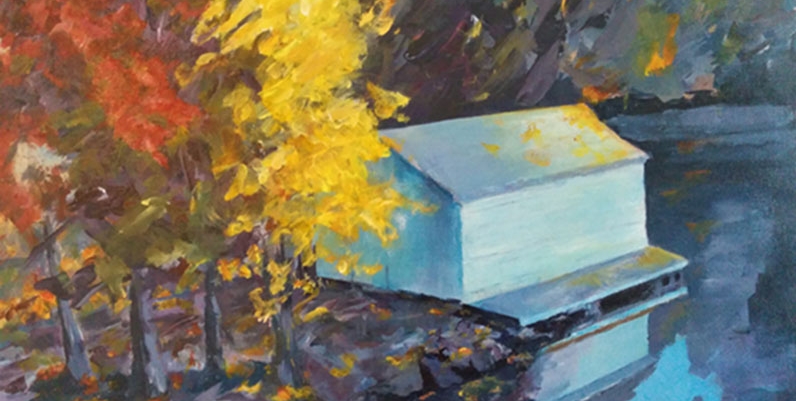 David Hallett
Art is a continuum in my life for it assists me in understanding the unknown and it becomes a tool to explore my emotions. I recognized the value of the "Visual Arts" as a problem-solving technique
My body of work has a deep-seated attachment to drawing as I relish the power found in this form of expression. With this consideration, the bones of my work become an integral part of some compositions by allowing the drawing to bleed through.
The healing power of the land is often a focus of my work. I have also questioned how these healing powers are altered through man's neglect of the environment.
Art is like a child, you nurture its' creation, set it out on the world to evoke thought and in some small way, better our world.
The Stoney Creek Branch offers artists from the community an opportunity to exhibit monthly shows in two areas of the library. Both areas are within a few feet of walking through the doors.