National Black Canadians Summit Live Stream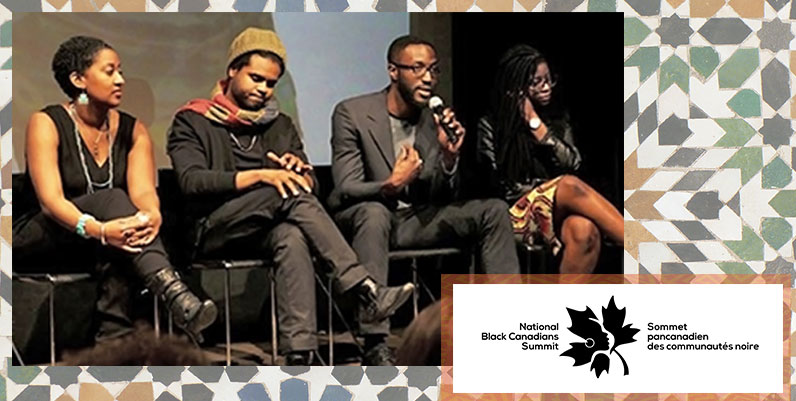 From December 4 to 6, 2017, in Toronto, Canada will mark the International Decade for People of African Descent with the National Black Canadians Summit: a convergence of 400 people of African descent and stakeholders.
With three days of high-energy keynotes, cultural performances and strategic planning sessions for social change, the ground-breaking event will draw from decades of Black community organizing and awareness-raising to serve as a springboard to accelerate collaboration around an inclusive Black Canadian agenda, grounded in an anti-oppression perspective.
Hamilton Public Library supports this initiative by live streaming select summit events. 
Live stream will be available via this link.
The in-person event, which is held at the Toronto Reference Library and organized by the Michaëlle Jean Foundation, is currently sold-out. Central Library will host these events:
Tuesday, December 5 - Hamilton Room, Central Library
1:30pm to 2:30pm - Live Stream
Keynote Address: The International Decade for People of Africam Descent in its Global Context
Speaker: Zeid Ra'ad Al Hussein, United Nations High Commissioner for Human Rights
2:30pm to 4:30pm - Wikipedia Edit-aThon and complimentary coffee and cookies
4:30pm - 6:00pm - Live Stream
Keynote Address: Mobilizing Provinces and Municipalities to Empower Black Canadians
The Honourable Michael Coteau, Ontario Minister of Children and Youth Services
The Honourable Mitzie Hunter, Ontario Minister of Education
The Honourable Tony Ince, Minister of African Nova Scotian
Ms Kathleen Weil, Quebec Minister of Immigration, Diversity and Inclusion
The Honorable David Eggan, Alberta Minister of Education and Culture
Wednesday, December 6 – 4th floor, Central Library
1:00pm to 2:20pm -  Live Stream
Keynote Address: Leveraging the Power of Research and Arts: The Black Experience Project
Michael Adams, President, Environics Research Institute
Panel Discussion on the 4th Wall Scratch & Mix Project in Partnership with Environics
Giselle Tyrelle, Youth Coordinator and Scratch & Mix Project Artist, Art Gallery of Ontario
Peter Flegel, Director of Programming and Development, Michaëlle Jean Foundation
Suelyn Knight, Coordinator, Ontario Trillium Foundation
2:30pm to 3:30pm - Complimentary coffee and cookies
3:45pm -5:00pm -  Live Stream
Plenary Session: Building Our Future
Workshop Presentations
Launching A Federation Of Black Canadians - Justice Donald McLeod
Closing Remarks
Justice Donald McLeod, Chair, Federation of Black Canadians
Vickery Bowles, City Librarian, Toronto Public Libraries
Peter Flegel, Director of Programming and Development, Michaëlle Jean Foundation