Gallery4 Annex: February 2018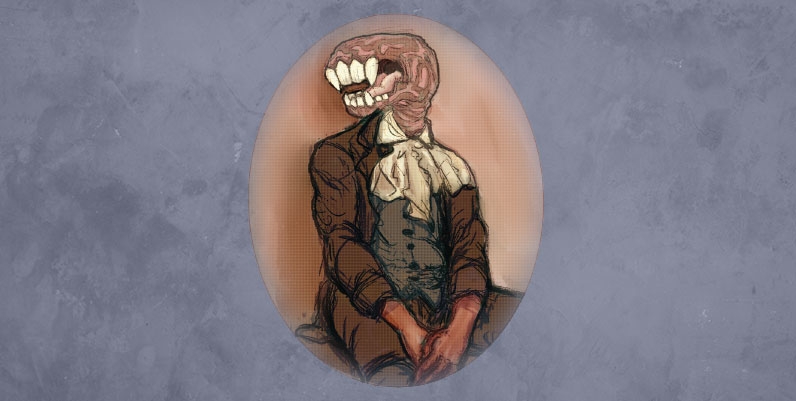 Mournful Monster Motif by Tanner Ward
RE-create has painted a portrait of me
Made up of shades I couldn't see
Shaped and molded me
-Tanner Ward
This poem is a reflection of how I feel shaped by RE-create Outreach Art Studio. This art show is a visual representation of my personal internal growth during my time as a youth and as the current Artist in Residence at RE-create. I learned that all the ugly isn't that ugly after all. RE-create Outreach Art Studio has helped me to grow and to see the good and worth that I have, which I wasn't able to see before.  This show pays homage to my 5 years spent in the RE-create community.
Central Library has proudly made gallery space available to downtown customers since 1980. Gallery4 is located on the 1st floor of the Central Library. It has hosted a variety of artists using every medium, from all ranges of paint techniques, photography and 3D installations.
Gallery4 Annex is located on Circuit 4.0 (4th floor Central Library) and provides space for community organizations and individuals to share their works.