Gallery Turner Park: February 2018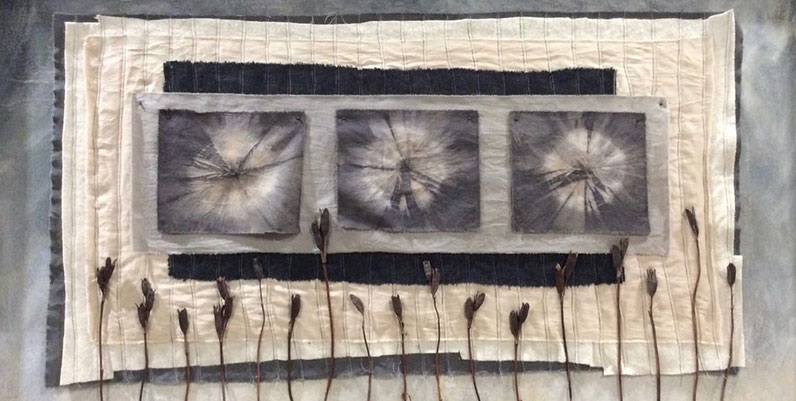 Shaped by Our Experiences by Chandra Rice
In my current work, I explore the idea that we are shaped by our experiences, as stone is shaped by water.  The sluice of events washes over us, unremembered, but still softly shaping us. Thus I allow repetitive processes - the long slow process of gathering, dyeing, drying; of sorting, slicing, stitching; of shaping, firing, glazing; of cutting, sanding, staining - to take me and my work down new channels, shaping both the work produced and myself in the process.  An unconscious and uncontrolled approach to making, the resulting work is meditative and asks the viewer join the meditative flow.  
In my work, I use traditional women's skills (like sewing, quilting, felting, dyeing, and weaving) in a contemporary context, incorporating ceramics, glass, and woodworking, to explore the binaries of maker vs. artist; functional vs. fine art; women's work vs. 'real' work.  My biggest challenge is that art must say something - most specifically something worth saying.  In a world that devalues women's voices, that celebrates only the visual appeal of our self and our work, that encourages us to be small and self-controlled, I am striving to strip myself of the voice of the 'other'.  Making is my means to accomplish this.  
Turner Park Branch offers artists from the community an opportunity to exhibit small intimate monthly shows in a dynamic public setting.