Gallery Stoney Creek: January/February 2018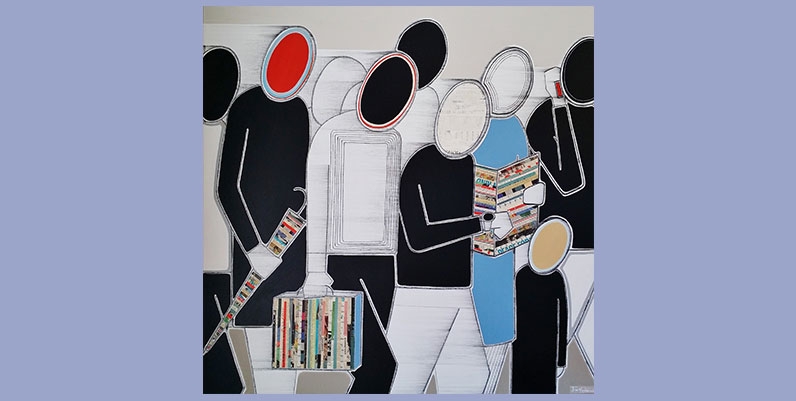 e.motion by Iggy Perrelli
A collection of contemporary works by artist Iggy Perrelli, that transfers a recognizable human emotion or activity to the viewer through simple geometric forms, implied motion, and biased colours.
Art and creativity come with a sense of freedom and angst I desire.  I realized at some point during the early years of my life that painting would be one of my channels to express this need. It wasn't until 2013 that I decided to publicly display artwork in my hometown of Hamilton, Ontario. Transitioning into the Hamilton art scene felt very natural to me as I've been a part of its deeply rooted rock music scene for over 15 years.
The Stoney Creek Branch offers artists from the community an opportunity to exhibit monthly shows in two areas of the library. Both areas are within a few feet of walking through the doors.